Making your little one shine is possible. Our children are the most precious asset and we love to see them enjoy themselves.
When they enjoy, we also enjoy. We love to see them laugh and dress them up as real little angels and little angels.
This summer COCOTE presents exclusive baby clothes looks designed to show off the best version of the little ones.
Because our babies are very cute and if they also dress like little angels, the desire to hug them and eat them with kisses increases exponentially.
1/5 Landscape Dress, the perfect look for holidays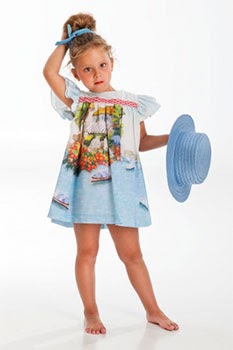 This baby dress for a girl is one of the most demanded. COCOTE continues to surprise with its children's fashion designs and its high textile quality.
When it comes to our loved ones and especially the little ones, offering them the greatest care and protection becomes something natural. This is partly explained by our "inclusive attitude" or in other words, the intrinsic interest in providing the best for ours.
COCOTE baby clothes of traditional cut designed in Spain, guarantee the highest quality in their garments. Because a healthy baby is a happy baby.
2/5 The ideal 'outfit' for afternoons walking on the beach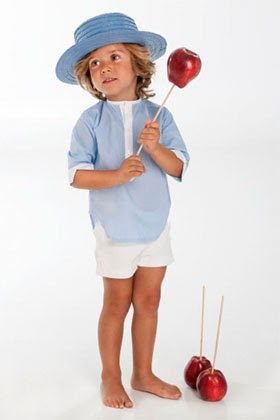 Our summer children's clothing offers a comfortable, fresh, versatile, familiar and attractive look.
Imagine your little one enjoying the summer with this look, he will be the most handsome and well-dressed on the entire coastline.
COCOTE your clothes has textile clothes with the best quality standards. It seeks to provide baby clothing for serious providers and involved in providing the best for the little ones.
3/5 One of the most current classics for your baby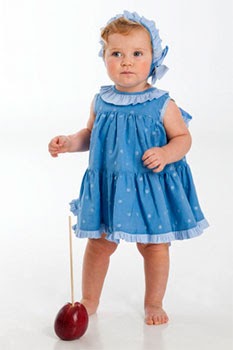 Newborn clothes must comply with quality and texture guarantees to offer the best experience to our children. The soft and delicate skin of babies demands comfortable baby clothes made from natural materials.
As is the case with cotton. Garments made of cotton are breathable, easy to wash and also maintain the baby's body temperature.
For this reason, COCOTE recommends trusting a baby clothing brand that guarantees high quality standards in their products and verified customer service for any type of doubt or query.
In the COCOTE catalog it has baby fashion that meets the highest quality standards and guarantees for our suppliers.
We try to offer the best baby clothes for girls to our suppliers, to be consistent with our values ​​and provide safety and happiness to the little ones.
4/5 The fashionable look this summer: for the beach and for the street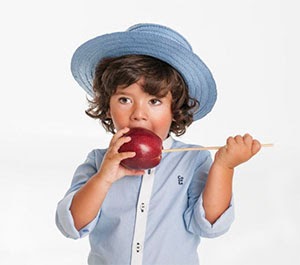 This is another of the most charismatic and ideal looks for this summer. COCOTE children's fashion never ceases to amaze. Contact us to discover the most exclusive children's clothing this summer.
5/5 Blue dress with details, the fashionable look this summer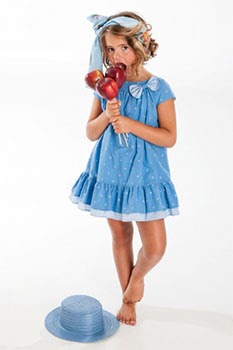 Fifth, we show you the dress that any brand of children's clothing would like to have in its collection. In this sense, Varon e Hijos has been able to design for the COCOTE collection, the ideal, fresh and detailed dress that every girl would like to wear.
Discover the clothes for girls and boys and the clothing brands for children COCOTE and JV.
We will wait for you.